Welcome To Idaho Labradoodles
We got him from you 3 years ago and we love him so much! He is so smart and such a good boy! The easiest going dog and super fast learner, LOVES to play soccer.
We looooooove them so much!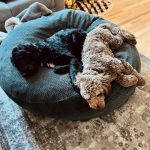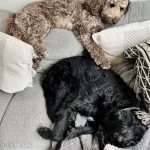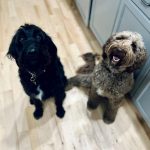 Luna is an amazing dog. She doesn't chew, is well trained and the best pup we could have ever hoped for.
Ollie is a pain in the butt and a total love bug. He sleeps with me every night and greets us all with exuberance.
We love our Lucy girl! She is so kind, so smart, and so loving! She's the best big little sister to Theo! She basically lives outside; it's her favorite place to be! She is a little over a year now and has been the best addition to our family.
Stevie Nicks is still an independent little gal but so full of curiosity and love! She is super smart.